T32 Training Program - Scholars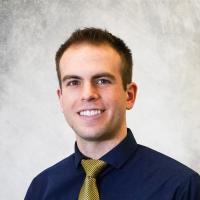 Kyle Johnsen
2019 -

Kyle graduated from Brigham Young University in 2019 with a B.S. in bioinformatics, where he developed mutation mapping software under the direction of Dr. Jonathon Hill. As a biomedical engineering PhD student in Christopher Rozell's lab, he is currently researching closed-loop, optogenetic control for studying and interfacing with the brain. He is broadly interested in the decoding and control algorithms behind neural interfaces—especially in the potential of spiking neural networks and neuromorphic computing to advance the field.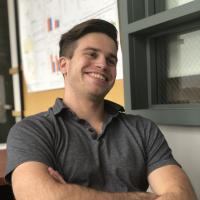 Lou Blanpain
2019 -

Lou is a Belgian student who graduated in Neuroscience and Cellular & Molecular Biology from Johns Hopkins University, Baltimore. During college, he studied rodent hippocampal place cells in Dr. Knierim's lab. He then worked for two gap years on the genetics of psychiatric disorders at the Lieber Institute for Brain Development (Baltimore). He is now pursuing an MD-PhD at Emory, where he joined Drs. Willie and Singer's labs. His research focuses on understanding circuits involved in memory and emotion, as well as non-invasive means of modulating such circuits. Specifically, he works with treatment-resistant epileptic patients who, for clinical reasons, temporarily undergo intracranial recordings, offering a unique opportunity to shed light on the workings of said circuits.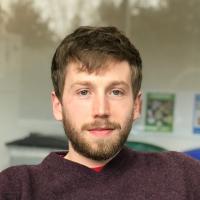 Sean O'Connell
2019 -

Sean O'Connell is working jointly as a graduate student in the labs of Chethan Pandarinath and Sam Sober. The main goal of his project is to uncover new insights into the neural mechanisms of skilled, dynamic motor control. Currently, he is developing a pipeline for collecting forelimb EMG recordings from rats during a skilled forelimb movement. He has also developed a new method for analyzing different muscle activation patterns during tasks with different rates of force development. Using this method, his goal is to identify any flexibility in population-level patterns of motor unit recruitment across these force conditions, which could shed some light on a long-standing dispute about flexible versus static recruitment patterns.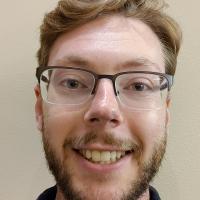 Matthew Williams
2019 -

Matthew Williams graduated from Rochester Institute of Technology in 2019 with degrees in Mechanical Engineering and Biomedical Engineering. He previously worked in a research lab specializing in microfluidics and advanced cell culture techniques. Matthew Williams is now a member of the Sober Lab at Emory University and is developing implantable 3D microelectrode arrays for EMG recording.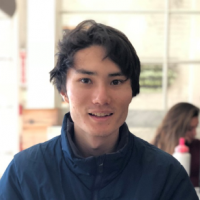 Adriano Borsa
2020 -

Adriano graduated from Harvard College as a member of the Class of 2020 with a degree in Bioengineering. During college, he collaborated with the Global Health Initiative at Dana-Farber/Boston Children's to prototype an early sepsis detection vital monitor meant for deployment in hospitals in low-income countries. For his senior project, he built the hardware and software elements of a wearable drowsiness monitor that used infrared radiation to detect eye blink features as a proxy for alertness. Currently, he is broadly interested in detecting and using brain signals to make real-time clinical decisions.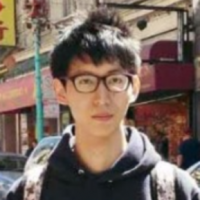 Keren Zhang
2020 -

Keren Zhang is a PhD student in Dr. Hang Lu's lab in ChBE department. His research focuses on quantitatively characterizing the connectome of C. elegans, a nematode and model organism. He is currently working on developing microfluidics-based fluorescent microscopy imaging technique and computational pipeline to process large-scale connectome data.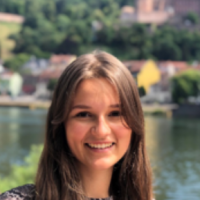 Lisa Meyer-Baese
2020 -

Lisa graduated from the Georgia Institute of Technology in 2020 with a degree in Biomedical Engineering. As an undergrad, she worked under the direction of Dr. Bilal Haider characterizing excitatory and inhibitory responses in the mouse visual cortex. Now she is working jointly as a graduate student in the labs of Shella Keilholz and Dieter Jager at Emory University. Her work revolves around uncovering the dynamics of multimodal and multiscale brain activity. The main goal is to use fMRI and optical imaging to uncover trends in functional connectivity in Alzheimer's disease.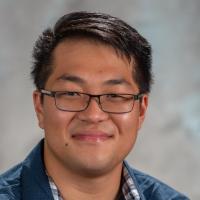 Sihoon Moon
2020 -

Sihoon is a Chemical and Biomolecular Engineering Ph.D. student in Dr. Hang Lu's lab. He is studying changes in functional connectivity associated with learning in the model organism, C. elegans. His work leverages microfluidic experimental setups and scalable data processing methods to generate novel, large-scale, and high content datasets. He graduated from the University of Minnesota in 2019, earning degrees in Chemical Engineering and Chemistry.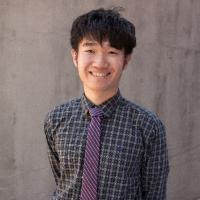 James Zhuang
2020 -

James graduate from University of Arizona in 2020 with a B.S in Biomedical Engineering. During his undergrad he worked in Dr. Philipp Gutruf's lab where he helped developed wireless, battery-free, and subdermally implantable optogenetic tool with dopamine sensing capabilities. James is now a BME PhD student in Dr. Bilal Haider's lab where he joined a project investigating optogenetic perturbations in PV and SST neurons in mice in relation to spatial attention.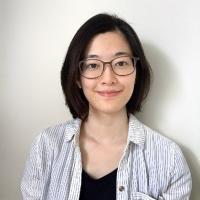 Jacqueline Zhu
2020-

My name is Jacqueline Zhu. I am a first year Biomedical Engineering PhD student in Dr. Garrett Stanley's lab. I just graduated from Emory University studying Neuroscience and Physics. During college, I worked on spike sorting of electrophysiology data in Dr. Dieter Jaeger's lab. I was also a Petit Undergraduate Research Scholar in 2019 and worked on light field microscopy in Dr. Shu Jia's lab. My current project focuses on using machine learning to study neural population dynamics across multiple scales.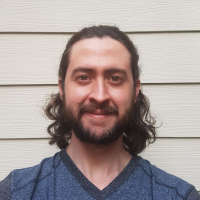 Mattia Rigotti
2020 -

Mattia graduated as an Electrical Engineer in 2018 from Pontificia Universidad Católica de Chile, with a BS in Electrical Engineering in 2016 and a MSc in Engineering in 2018. During his Master's thesis and the years that followed, he worked in several projects in Chile developing control strategies and hardware for robotics. Additionally, he worked on implementing control algorithms for commercial FES devices for gait rehabilitation. Mattia joined Chethan Pandarinath's lab as a Biomedical Engineering PhD student, and is interested in studying the systems relating neural activity and muscle activation during motor control, to uncover insights useful for developing brain machine interfaces to control FES and robotic devices for rehabilitation.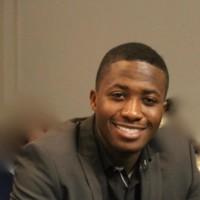 Sena Agezo
2020 -

Sena is a Neuroscience PhD student working jointly in the labs of Drs. Robert Liu, Gordon Berman and Larry Young at Emory University. He is interested in understanding how the oxytocin system in the striatum influences the neurophysiological mechanisms in behaviors such as social attachment, which gradually emerge over long timescales and involve a trajectory of dynamic behavioral interactions. He uses computational and quantitative approaches to try to understand how social signals are translated into neural activity to modulate social behavioral responses. His work involves recording electrophysiological activities in freely moving socially monogamous rodents, prairie voles. He also applies machine learning and deep learning techniques to extract behavioral dynamics as the voles cohabitate and form social bonds